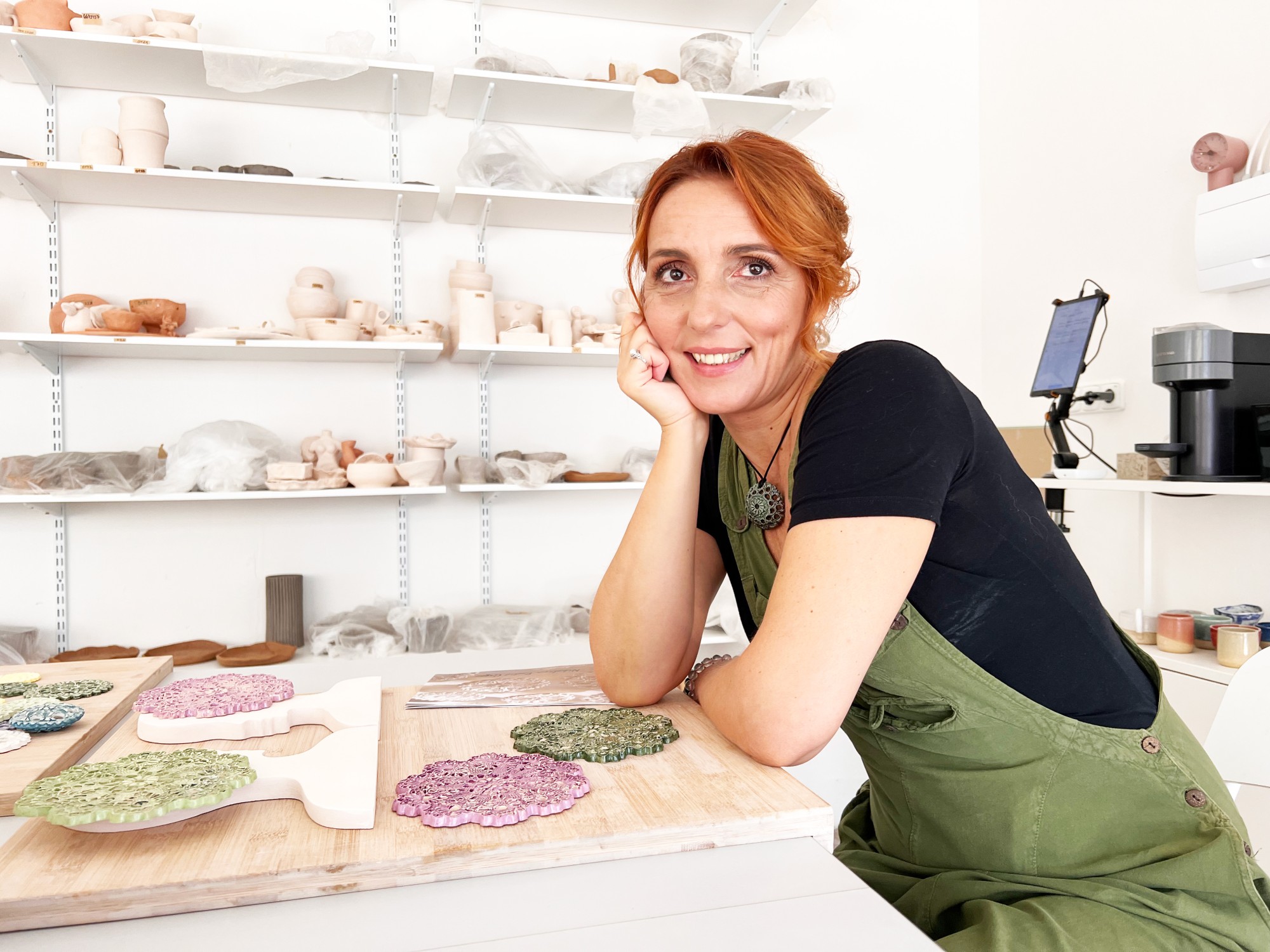 Nikolina Rodić Grgac, born in 1975.
She started her artistic journey, without realizingthat at the time, while working with textile materials in the fashion industry. From tactile textile, Nikolina moved to digital design and worked on mobile applications.
Leaving transient worlds of fashion and mobile applications, in 2017 she graduated from the "Public open University Zagreb, Ceramics, glass & porcelain art" and started experimenting with clay and porcelain clay combining it with other materials.
Nikolina finds her main source of inspiration in nature and lace capturing its fragility in eternal clay. She is led by the thought "The world is in the eyes of the observer", whatever she creates, it becomes reality only when someone looks at it.
Nikolina creates installations that are usually wall or table mounted. Lives and creates in Zagreb, Croatia.
Contact me: nikolina@artbynikolina.com